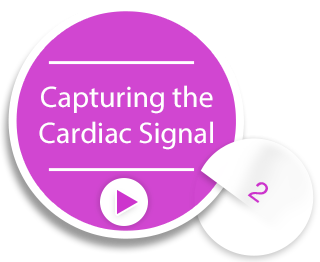 Capturing the Cardiac Signal
The optical method used to capture the cardiac signal is sensitive to the light that goes through your finger.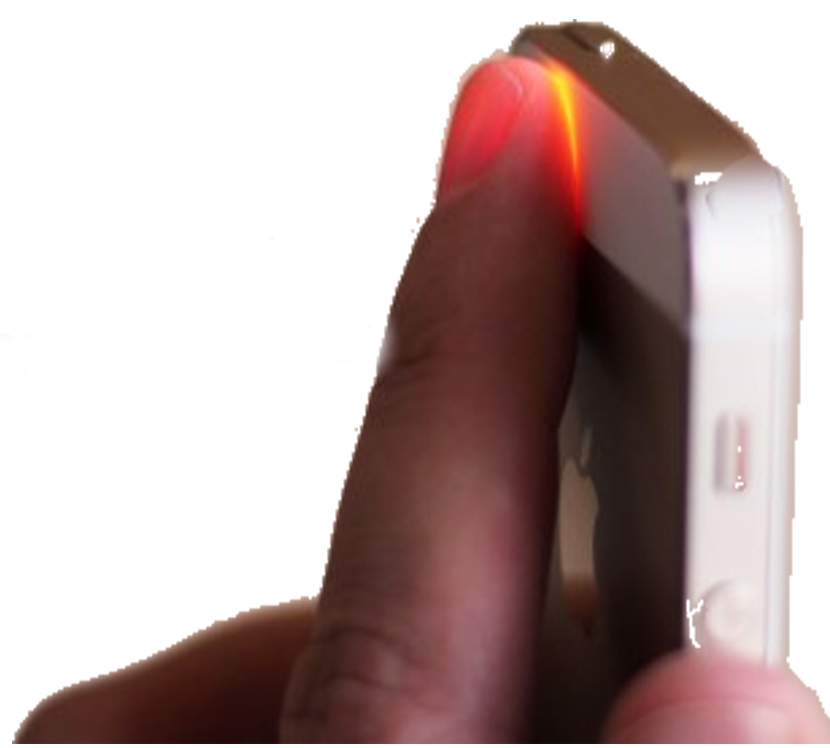 For each heartbeat, a pulsatile oxygenated blood flow occurs in the tissues. When this flow reaches the finger it changes the intensity of the light beam sent through the finger.
The smartphone's camera is used as a photosensor and will be sensitive to this heart rate variability-related change: thus leading to a timely follow-up of the cardiac frequency.
To ensure optimal use, the finger – usually the index – must be positioned at the center of the smartphone's camera, without applying too much pressure.
The flash will be automatically activated by the application to illuminate the finger in order to optimize the light and thus obtain a reliable capture of the cardiac signal. The hand must be still during the process.